Lost Ark Chat Issue Fix
Can't chat in Lost Ark? Your chat is broken and needs to be fixed
Lost Ark recently got an update that is causing the chat not to work. This is annoying as players feel like they are not playing an MMO but a single-player game. This error is weird because it doesn't work at all but only causes the problem for the Lost Ark account. So they can chat using their alternate accounts, but not their main ones. So, in this guide, we will quickly learn how to fix the chat not working issue in Lost Ark.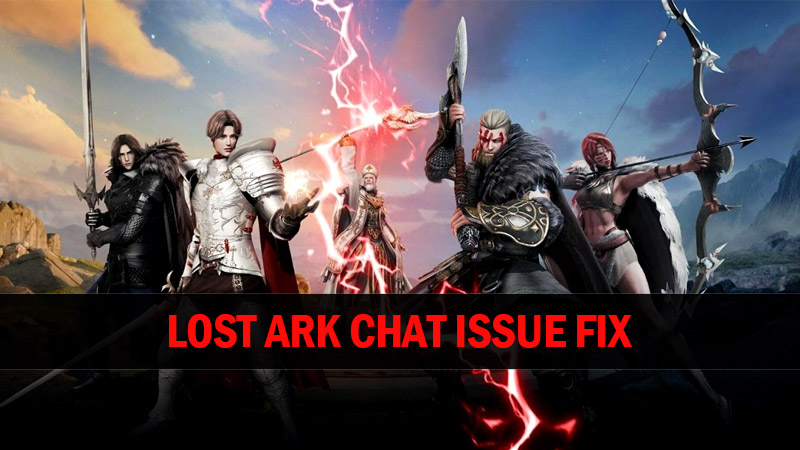 How to Fix Chat Not Working in Lost Ark?
There is no official way to fix this issue as it is a bug that many players are facing after the update. But still, you can try the following fixes to get the chat working again. Thanks to Helianthus at the Lost Ark Forums for sharing the fixes below.
Uncheck the guide
Right-click on the tab you are using. And click the Chat tab settings. Most players will do this in the "Normal" tab, especially if you're new.
Here, uncheck the "Hyde" box in the "System" subsection.
Now click on apply.
Delete system chat options
Just like last time, right-click the tab and select Chat Tab Settings.
Here uncheck all options under "System" .
Finally, click "Apply".
Remove all language filters
Go to the Chat tab settings.
Under Language Filter Settings, uncheck all other languages.
After that, click "Apply".
Below are some general fixes you can try to get the chat working.
Restart the game: You should restart the game after each of the above fixes to improve the ability to resume chat.
Restart your system: Close the game and restart your computer after launching it. Try playing the game and check if the chat works.
If none of the above fixes worked, wait for the game to release. To release the update. After releasing a new update with a solution to this problem, you will no longer have problems using the chat function in the game.
This covers everything you need to know about how to fix chat not working in Lost Ark. If you play this game often, you should check out our Lost Ark section, as we have a lot of guides that can help you cover several different topics.
Related: Where to buy potions in Lost Ark?